UON's Timetabling Project 2017

The UoN is developing a new approach to the way it constructs its teaching timetable.

Our timetabling processes need to evolve to support the University's new campus in Newcastle City, known as NeWspace, opening for Semester 2 2017 and to sustain new ways of teaching across the University.

The new timetabling solution will move from a 'rollover' approach to a 'constraints based' approach to timetabling while considering staff availability and research commitments. It will involve more data capture 'up-front' about course and program information, staff availability and the resources required to teach.

The new approach will support changing pedagogies such as blended learning, optimise student experience (including accommodating student and staff travel time between campuses) and improve utilisation of resources.

The new optimised constraints timetable will be used from Semester 2 2017 and trimester 2017.

The new timetable will aim to balance both students and staff needs. We are reviewing and developing our business processes and systems to support:

Effective Allocation
Equitable Access to Resources
A Transparent Decision Making Process
The PVC (L&T), Liz Burd, delivered a number of presentations in mid-2016 to introduce the project and its aim. A recording of one of these sessions can be found here.

What is happening

Data Collection is currently underway to assist in producing a draft timetable and is being coordinated through the Heads of School. There are two major data collection exercises, the first (commenced in June 2016) covering courses and course requirements and the second staffing and teaching activity requirements.

This data is invaluable to the project and to ensure the best timetable can be created which supports both staff and student needs, the data needs as detailed and high quality as possible. The Faculty Timetable Officers will only be able to schedule to the quality of the data provided.

Once the data has been collected and checked, constraints-based draft timetable will be produced.

The final timetable will be the end result of an iterative modelling process.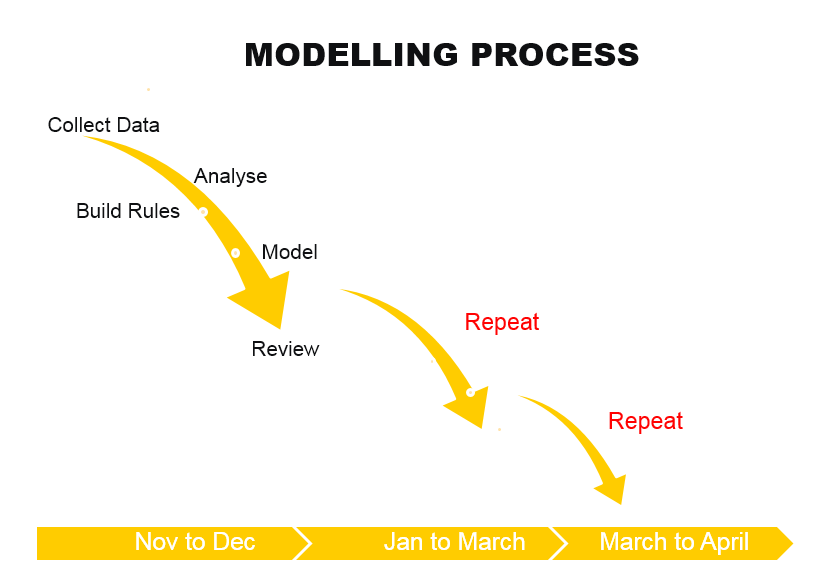 Along the way there will be opportunity to review the timetables and make comments.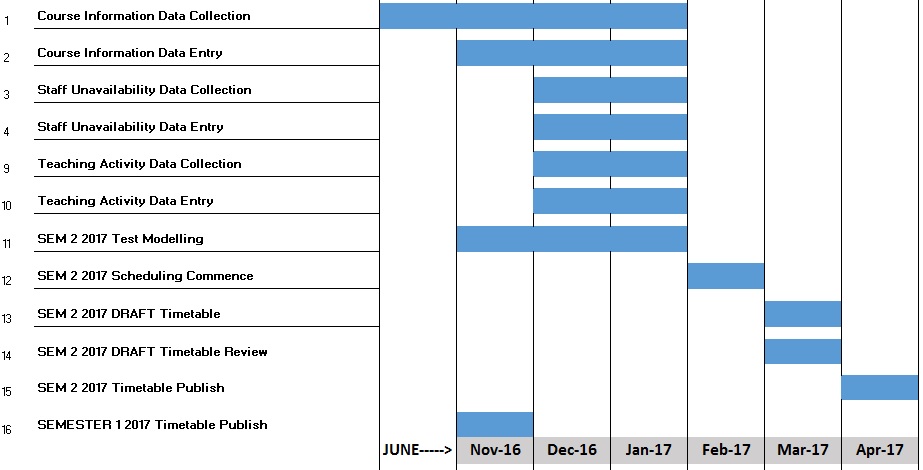 Links:
Timetabling Project FAQs
Staff Unavailablity form
Teaching Activities How to Guide
Teaching Activities FAQs